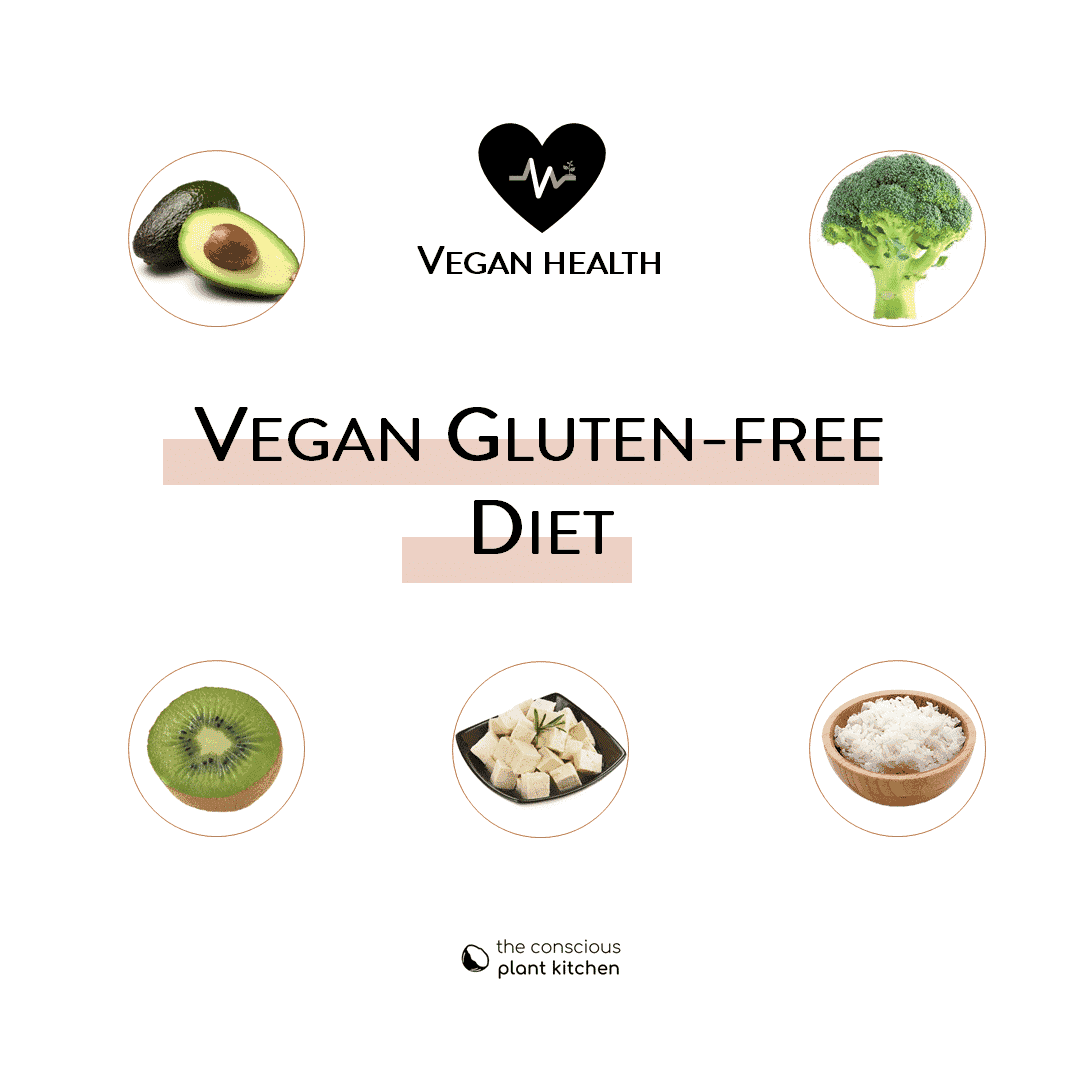 If you are intolerant and completely allergic to gluten, you might be scratching your head to figure out how to combine your gluten-free diet with the vegan diet. Does flour have gluten? Does rice have gluten? This vegan gluten-free shopping list will help answer all your questions and pick the foods that can tick both boxes. 
Here you will find your ultimate vegan gluten free food list to starts a vegan gluten free diet. The list is non-exhaustive but contains all the basics ingredients you need to live cook delicious vegan gluten free recipes.
Does flour have gluten? Does rie have gluten ? if you have a gluten intolerance or celiac disease you may ask yourself all those questions and that makes sense. It is surprising to see many common food containing gluten. 
Does rice have gluten? 
No, rice is a gluten free grain. It includes all sort of rice : white rice, brown rice, black rice, jasmine rice, sticky rice. 
Does flour have gluten? 
Luckily, not all flour contains gluten. Obviously, all-purpose wheat flour and wholewheat flour contains gluten. However there is a wide list of gluten free flour to help you create vegan gluten free baking goods. See the hopping list above to check the gluten free flour list. Some of the most popular gluten free flours are :
Almond flour
Amaranth flour
Buckwheat flour – yes, buckwheat may have wheat in its name, but it is a wheat free
Brown rice flour
Chestnuts flour
Coconut flour
Corn flour
White rice flour
Tapioca flour
Sorghum flour
What are the unexpected sources of gluten for vegan? 
The list below gather the high gluten foods that you should avoid on a vegan gluten free diet. It includes the food that actually contains wheat and the one that surprinsingly contains hidden sources of gluten.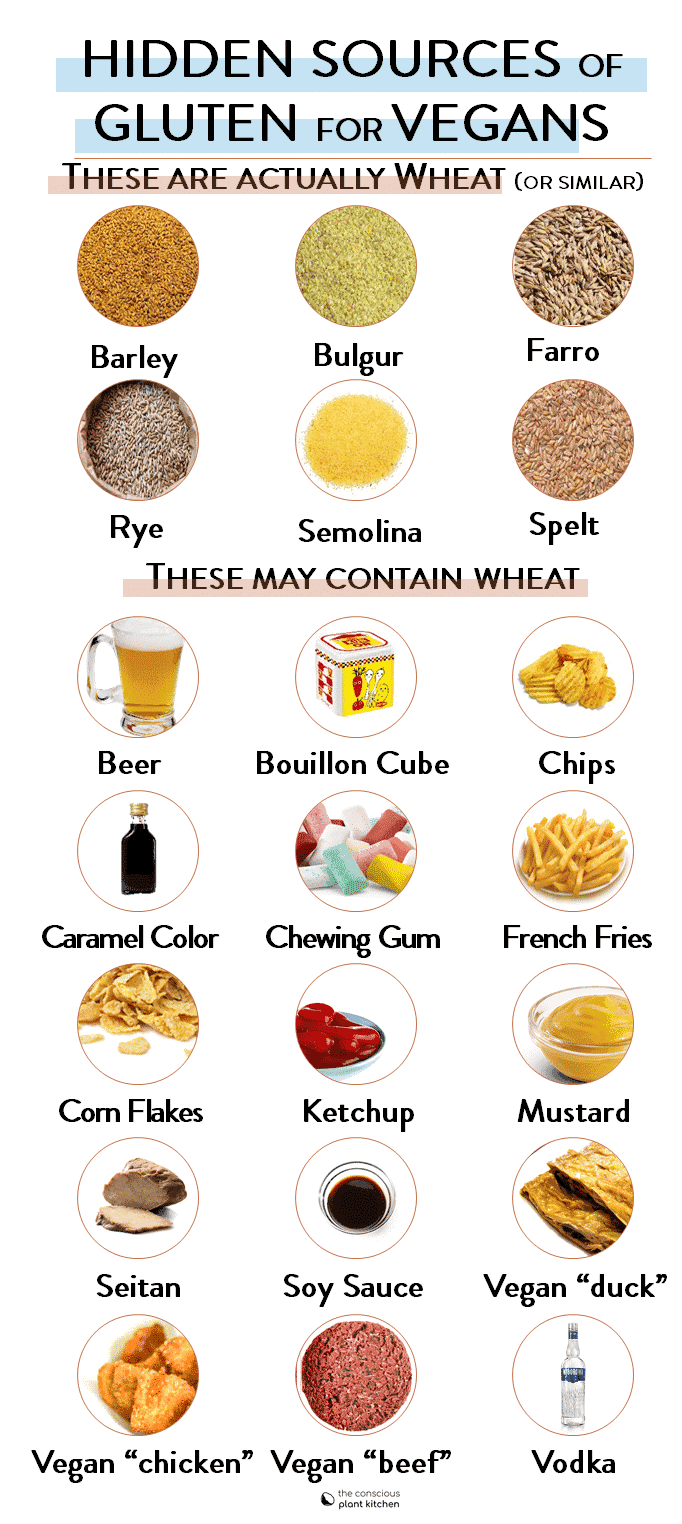 Follow me on Instagram to check all our vegan recipes including lots of vegan gluten free recipes. 
Your friend, Carine