Can You Put Parchment Paper In An Air Fryer?
There are two questions we all ask ourselves after acquiring an air fryer for the first time. First, can you put parchment paper in an air fryer, and if so, how should I use it!
Learn more about air frying your food with parchment paper below.
I am a big fan of using parchment paper, also called baking paper, in my air fryer or oven recipes. While you can also put aluminum foil in your air fryer, I am not keen on using it – it's not environmentally friendly when in contact with food compared to parchment paper.
Plus, there are many types of unbleached parchment paper available on the market that are also much healthier.
Can you put parchment paper in an air fryer?
Yes, you can use parchment paper in the air fryer as long as you:
Add the paper to the air fryer basket
Place food on top of the paper to avoid the paper from flying away in the heating element – this can cause a fire, so watch out carefully!
Perforate the parchment paper – this is a must or the amount of air that flows under the food will be so low that the food won't cook evenly. You can also buy a pre-perforated liner from the grocery store or make it yourself. First, pre-cut a piece of parchment paper that matches the shape of your basket. Then, use a paper puncher or skewer to dig holes in the paper.
Best use ideas
In your oven, you often use parchment paper to prevent food from sticking to the baking pan. But in your air fryer, you don't have to because a simple spray of oil is enough.
So I only recommend using parchment paper to carry food that loses shape when transferred from your kitchen working surface to the basket.
You clearly don't need to add paper in the basket to make French fries or my potato wedges.
For example, if you roll a pizza dough or make my air fryer pizza rolls, it's much easier to transfer the dough in the basket, leaving the paper under the food.
Quiche
Defrosting food like pizza
Food that creates small particles like rewarming tortilla chips
But then, I recommend pulling out the piece of paper halfway through baking so the hot air circulates under the pizza dough. This way, the dough is much crispier.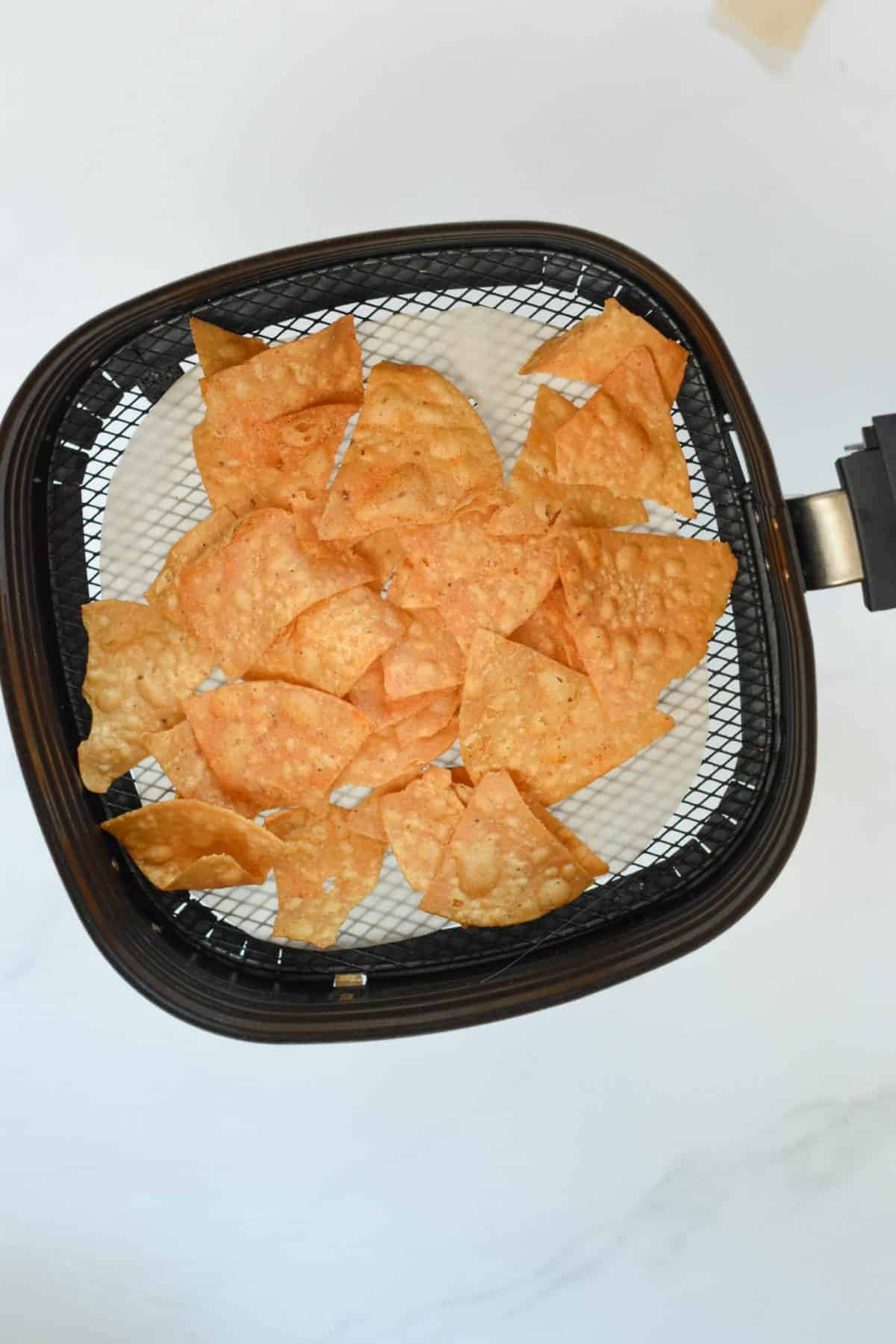 Cutting paper
Follow my tutorial to make your own piece of parchment paper that fits your air fryer basket.
First, cut a rectangle of paper that is slightly smaller than the basket – this is better to let the air flow on the side of the basket.
Next, punch holes in the paper using a skewer, chopsticks, or paper puncher.
Finally, place your food on the piece of paper and carry it to the air fryer basket.
Air fryer recipes to try
Below I listed my favorite air fryer recipes for you to try.
Disclaimer
This article gives you tips only and is not responsible for any damage or issue you could encounter with your kitchen appliance. Before adding parchment paper to your air fryer, always refer to your manufacturer's instructions for safety.