Protein Powder Frosting (Oil-Free, Sugar-Free, Vegan)
This Protein Frosting is a creamy, smooth, healthy frosting recipe packed with protein from plants, no sugar, and perfect for decorating high-protein desserts.
Bonus, this frosting recipe is also vegan, dairy-free, and oil-free!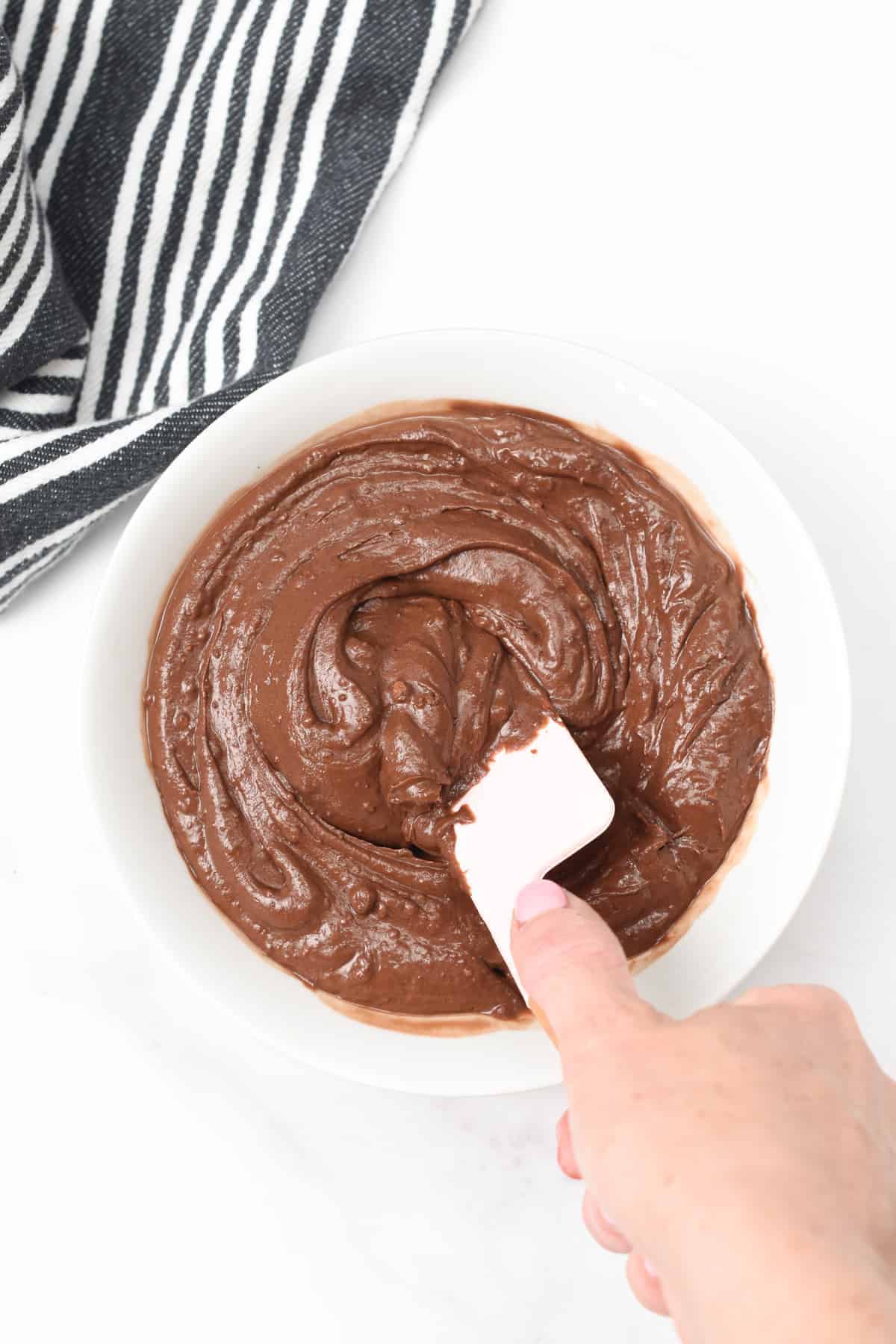 I love baking with protein powder to boost the protein contents of my breakfast or dessert.
It's a great way to great fulfilling baking recipes without compromising on flavor and taste.
What's Protein Frosting?
Most frosting recipes are made of butter, cream, and sugar. A protein frosting is a healthier frosting recipe that is naturally:
Oil-free
Sugar-free
Dairy-free
Low-calorie
Packed with plant-based protein
It's a perfect recipe to enjoy creamy frosting without the calories or saturated fat and keep you full for hours.
How To Make Frosting With Protein Powder
Making this vegan frosting is very easy! It takes just six ingredients.
Ingredients
Unsweetened cocoa powder
Chocolate protein powder – we used almond protein powder, but pea or hemp also work.
Plain yogurt – I used soy yogurt or coconut yogurt, but any yogurt you like works in the recipe.
Unsweetened almond milk or any plant-based milk you like.
Powdered sweetener you like – feel free to use a sugar-free powder sweetener for a low-carb protein frosting. The best options are powdered erythritol or allulose.
Vanilla extract
It's so easy to make frosting at home, especially protein frostings, because you don't need a stand mixer or hand mixer.
All you need is a mixing bowl and a whisk.
First, whisk the dry ingredients together until no more lumps shows. Protein powder tends to form lumps, so make sure the whisk is dry, and you vigorously whisk to remove any possible lumps.
Then, whisk in liquid until smooth, creamy thick chocolate frosting forms.
You can stir in more yogurt or more milk to thin out the frosting, depending on what you want to use it for.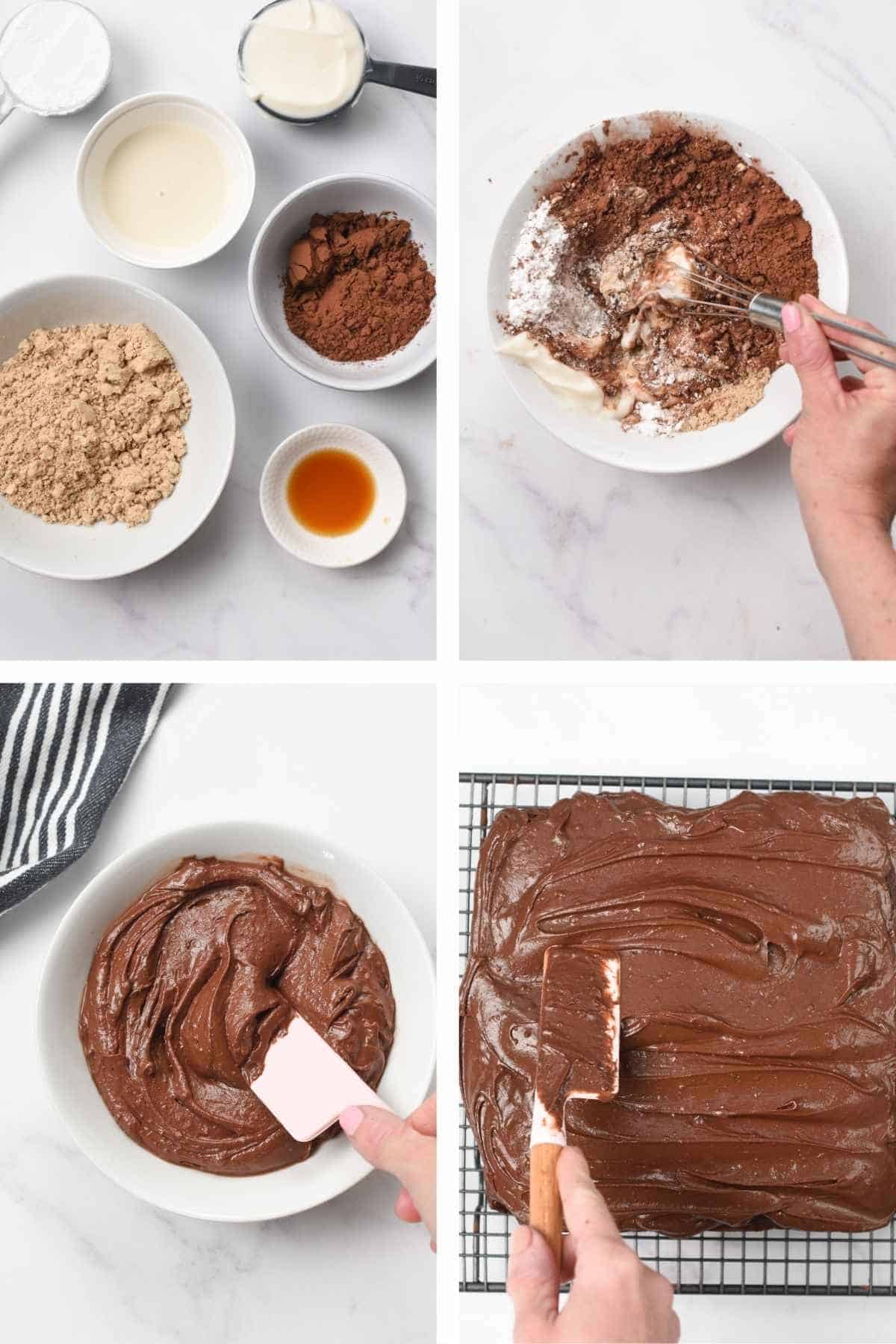 Protein Powder Choice
We tested this recipe only with plant-based protein powder.
You can use any protein powder you love but always keep in mind that depending on their sources, some protein powders are more liquid absorbent, or they add a strong flavor.
For example, hemp powder is slightly bitter, and pea protein powder is more absorbent than almond powder.
You may have to adjust the frosting recipe to achieve a similar texture as seen in the picture.
Decorating Baked Goods
You can use this chocolate protein frosting to decorate any of my protein-baked goods. Make sure the food you frost has cool down, or your frosting will melt and run away.
The protein powder recipes below are a delicious match to this protein frosting recipe.
Snacking On
This frosting recipe is also perfect as a dipping frosting recipe.
Serve 1/4 cup of this chocolate frosting with some of the below to dip in for a healthy, low-calorie, low-fat snack:
Apple slices
Pear slices
Mandarins
Fresh strawberries
Almond shortbread
You can also mix this recipe with more yogurt to turn it into a creamy fruit protein dip.
Storage
You can keep the frosting smooth and fresh in an airtight container in the fridge.
Or, you can freeze frosting for up to 3 months and thaw in the fridge the day before using.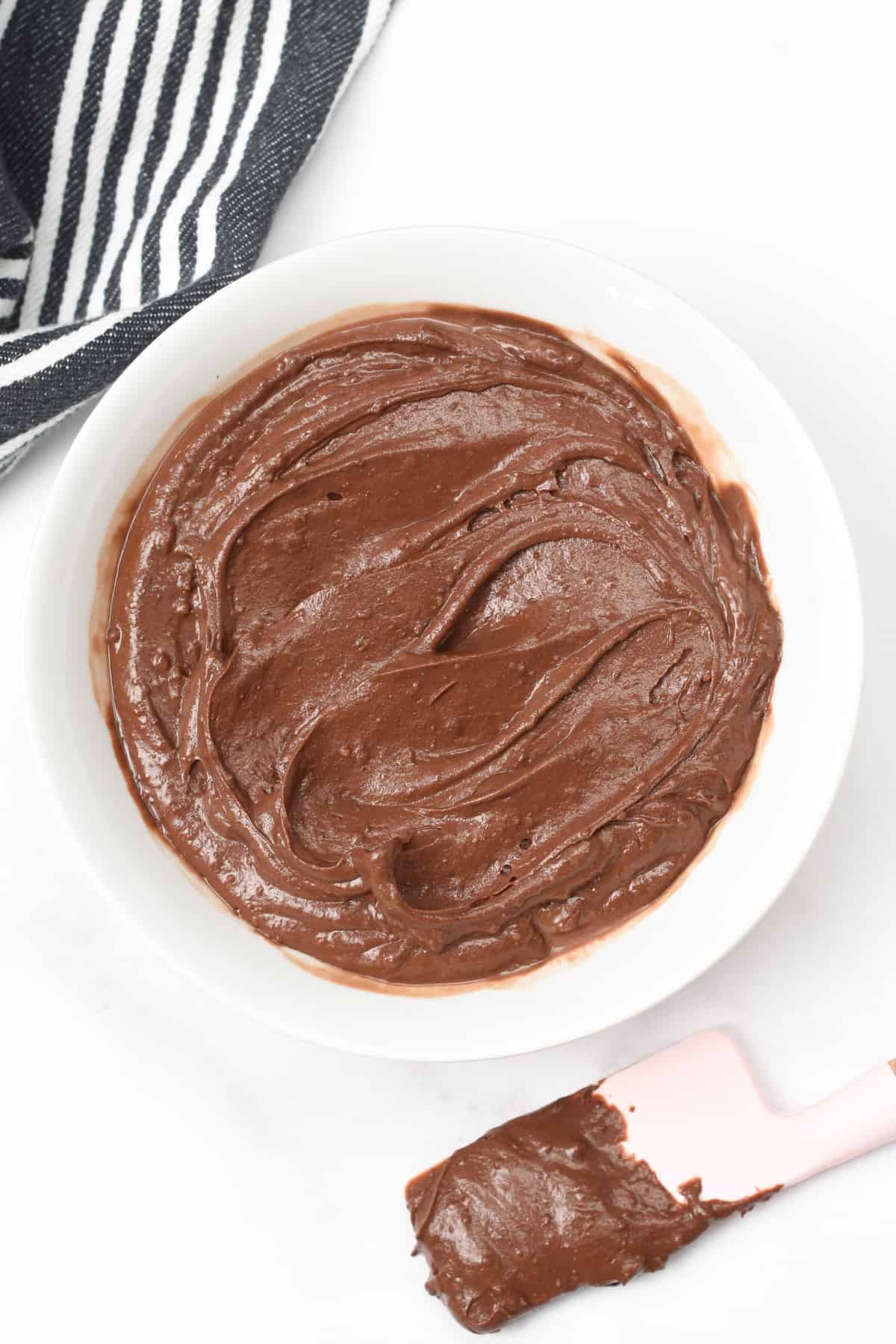 Frequently Asked Questions
Can I Make A Vanilla Protein Frosting?
Simply use vanilla or plain protein powder and skip the cocoa powder.
As a result, the texture is thinner, and you will need to add more powdered sweetener or protein powder to thicken the frosting and achieve a similar thick texture.
Is Protein Frosting Keto-friendly?
This recipe can be made low carb and sugar-free using a keto-friendly plant-based protein powder and sugar-free sweetener.
Can I Make My Frosting Less Runny Or More Liquid?
To thin out the frosting, add more almond milk one teaspoon at a time
For a thicker frosting, add more cocoa powder, 1/2 teaspoon at a time.
Always whisk well after each addition and never add extra liquid or powder too fast, or it can be difficult to adjust the texture.
More Frosting Recipes
If you like to make vegan frostings, you'll love these: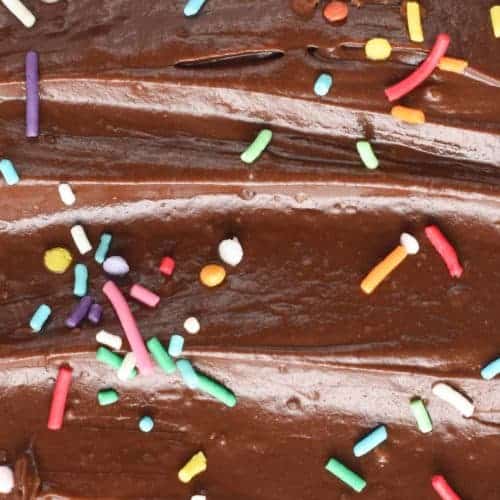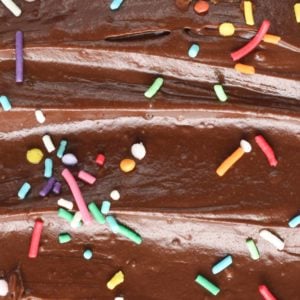 Protein Frosting
Shop My Tools
Instructions
In a mixing bowl, add cocoa powder, protein powder, powder sweetener and whisk to combine all the dry ingredients together.

Stir in yogurt, almond milk, and vanilla extract.

If too thick, whisk in more almond milk one teaspoon at a time until it reaches your favorite texture.

Serve on top of brownies, cupcakes, or overnight oats recipes.
Storage
Store it for up to 3 days in an airtight container in the fridge.
Share on Facebook
Pin Recipe
Nutrition
Serving:
1
serving
|
Calories:
21.4
kcal
|
Carbohydrates:
2.2
g
|
Protein:
3
g
|
Fat:
0.5
g
|
Saturated Fat:
0.2
g
|
Polyunsaturated Fat:
0.1
g
|
Monounsaturated Fat:
0.1
g
|
Cholesterol:
5.3
mg
|
Sodium:
22.8
mg
|
Potassium:
47.3
mg
|
Fiber:
1
g
|
Sugar:
0.5
g
|
Vitamin B12:
0.8
µg
|
Vitamin C:
0.8
mg
|
Vitamin D:
0.1
µg
|
Calcium:
42.8
mg
|
Iron:
0.1
mg
|
Magnesium:
4.2
mg
|
Phosphorus:
6.1
mg
|
Zinc:
0.1
mg