The Ultimate Vegan Grocery List For Beginners
Transitioning to veganism can feel labor-intensive. It undoubtedly takes a lot of time, energy, and research, but it doesn't need to feel daunting. With so many options available today, making the change isn't as tough as it used to be. That's also why we created this guide. Read on for the ultimate beginner-friendly vegan grocery list.
How to Build a Vegan Grocery List
Before you begin building your vegan food list, it's important to know which basic food groups you need to be keeping in mind.
For vegans, that usually includes:
Fruits and vegetables
Legumes, grains, and proteins
Nuts and seeds
Bread, rice, and pasta
Dairy alternatives
Healthy fats
Protein
The most important thing to remember on a vegan diet is that you are not going to just eat greens! This is a common beginner's mistake, thinking that vegans only eat salads. It is important to include these nuts, legumes, proteins, etc.
Keeping these components in your everyday diet is important to maintain proper health and achieve a balanced diet. Before you learn what foods to add to your grocery list, it's important to know the few things you shouldn't add.
What Not to Add to the Vegan Food List
The biggest culprits here are going to be meat, eggs, cheese, and other dairy products.
If you are a new vegan, you might have been used to these products, and that's understandable. But of course, they are not going to be on your plant-based diet food list!
But there are some other non-vegan ingredients that are a bit less known, so let's cover the top non-vegan foods, from the most obvious to the least obvious ones. Then we'll cover the foods that are not likely to be vegan.
List of non-vegan foods
These foods are NEVER vegan!
Meat: Beef, Chicken, Lamb, etc.
Fish: Salmon, Anchovies, etc.
Seafood: Shrimp, Squid, Mussels, Crab, etc.
Dairy: Milk, Yogurt, Butter, Cheese, Cream, etc.
Eggs: Eggs, Egg Whites, Egg Yolks, Omelette, etc.
Bee Products: Honey, Royal Jelly, etc.
Gelatin: it is made from animal bones.
List of foods that might not be vegan
These are sometimes or often not vegan. It's important to read the label.
Many protein powders are not vegan because they are made from whey protein, derived from milk.
Natural Red Food Coloring: mostly made from powdered insects.
Omega-3 supplements are often made from fish, so aren't vegan.
Many beers and wines are not vegan because they use egg white and/or casein to clarify the liquid.
Pastries are most of the time made with butter, hence not vegan.
Pasta are sometimes made with eggs, so not vegan.
Potato Chips often contain milk solids, and therefore might not be vegan.
Refined sugar can sometimes be made with bone char. Yup, not vegan.
Food additive vegan guide
Food additives are all these ingredients at the bottom of the ingredient list and they mostly start with an E-number.
The not vegan column includes additives always made with animal products while the might not be vegan column has additives that are sometimes made with animal products.
Not vegan
E120 – red coloring made with insects.
E441 – another name for Gelatin.
E469 – Sodium Caseinate – made from milk.
E542 – anti-caking agent made with bones.
E901 – Beeswax.
E904 – Shellac made from beetles.
E910 – L-cysteine made from hair and feathers (including human hair).
E913 – Lanolin – made from sheep skin.
E921 – another name for E910.
E966 – Lactitol – made from milk.
E1000 – Cholic Acid – made from human or animal bile
E1105 – Lysozyme – made from eggs
Might not be vegan
E101
E104
E153
E161
E170
E252
E270
E322
E325 to E329
E415
E422
E430 to E436
E442
E470 to E479
E481 to E484
E491 to E495
E570
E572
E585
E627
E630 to E631
E635
E640
E920
Common Ingredients You Need in your vegan food list
Finding vegan ingredients that you enjoy just as much as animal products (if not more) is the key to succeeding on your new vegan diet. This might take some trial and error.
Here are some things to consider when building your grocery list.
Frozen Foods
There are going to be nights that you simply don't feel like cooking. Thankfully, there are plenty of options here.
You can buy frozen vegan meals, but there is also more to choose from. Fruit and vegetables are often frozen at their point, making them the perfect option for an easy, nutritious meal.
Meat alternatives are a perfect solution for when you're starting out. As time goes on, you might find yourself OK with quinoa taco "beef", or even tempeh taco meat.
Refrigerated
The refrigerated section is going to cover more of the typical essentials. Here are a few examples:
Vegan mayonnaise
Vegan ranch
Plant-based Butter
Vegan yogurt
Vegan cream cheese
Plant-based sour cream
If you didn't eat many of these things before, feel free to leave them out completely.
Chances are, however, you're going to need butter at some point. Earth Balance and Miyoko's are great dairy-free alternatives.
Dairy Alternatives
Canned, full-fat coconut milk is a great pantry option for curries and baking
Soy, rice, oat, coconut, and hemp milk are widely available. It can all be stored unrefrigerated before opening. (Unless you grab the milk from the refrigerated section of your grocery store.)
Almond milk is another viable and popular option, but you should consider the environmental impact first.
Beyond milk, many vegan alternatives are available for yogurt, cream, cheese.
Yogurt: many soy and coconut yogurts are available. Almond-based coconuts are also an option.
Cheese: if you miss cheese, you can find alternatives for cheese slices (often made with coconut oil and starch), Parmesan-like cheese (made with coconut oil), Cream Cheese (again made with coconut oil and pea starch). There are also goat-like-cheese options often made with cashew nuts.
Cream: available as Coconut Cream, Soy Cream, or even Cashew Cream.
Here are some of my best recipes with vegan dairy: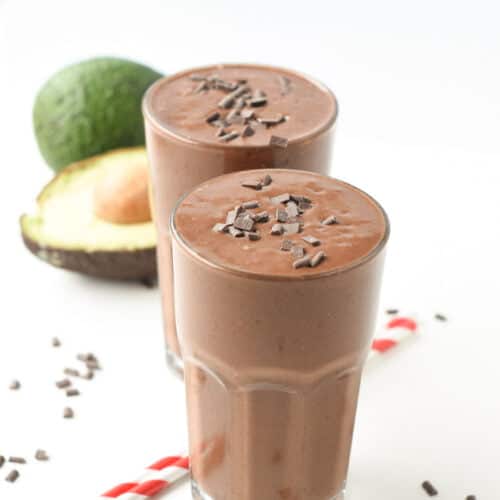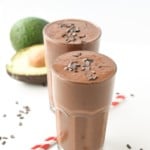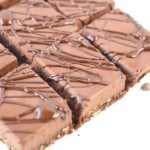 Spices
Be careful here. Not all spices are necessarily vegan, but most are. Some good options to start with are:
Basil
Oregano
Thyme
Cumin
Ground ginger
Paprika
Parsley
Rosemary
Turmeric
While you should keep a decent stock of dried spices in your cabinet, fresh herbs are always great to cook with and are going to provide a lot of flavors. Some things that taste the best fresh are:
Garlic
Black Pepper (Buy whole black pepper and grind it as you cook)
Dill
Basil
Cilantro
Thyme
Mint
A few of the spices and herbs overlapped, but they're good to eat either way. The difference between the two? Fresh is going to pack a bigger punch than dried, but that doesn't mean they're not both great options.
Nutritional yeast is also something you should have on hand. It provides a cheesy, savory flavor whenever it's used. It's also a great source of B12, a nutrient that vegans do have a chance at becoming deficient in.
Fresh garlic is easy to mince, grate, or chop yourself. Jars of minced garlic are also widely available.
Sweeteners
A lot of normal sweeteners, like sugar, are vegan-friendly and should make it to your vegan food list for beginners.
Honey is a debated topic in the vegan (and non-plant-based) world, but it is most of the time considered off-limits.
There are so many alternatives… why not opt for something else? Here are some of the best vegan-friendly sweeteners:
Sugar
Brown Sugar
Sugar Alcohols (Erythritol, Maltitol, etc.)
Maple syrup
Agave nectar (though this alternative isn't the most environmentally-friendly).
Monk fruit sweetener
Brown rice syrup
Dates
None of these are mandatory, and your choice is likely to depend on the taste. It is just important to recognize that there are many other options besides honey.
Here are a few recipe with sweeteners: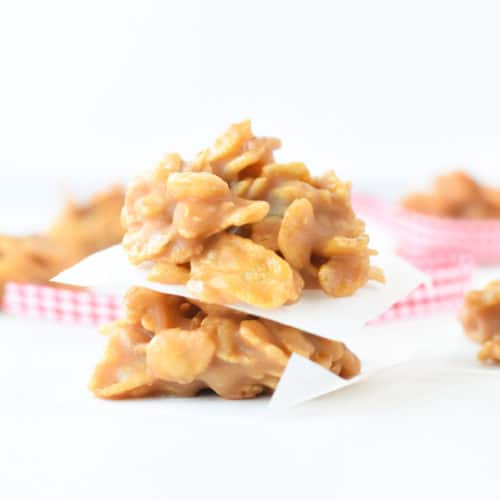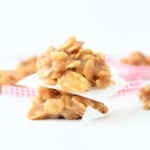 Vegetables
Vegetables are mostly associated with vegans, but they're important for anyone to be eating.
All vegetables are vegan!
Here are a few essentials:
Broccoli
Dark leafy greens (kale, spinach, bok choy, etc.)
Potatoes and sweet potatoes
Asparagus
Carrots
Mushrooms
Zucchini
Eggplant
Cauliflower
Tomatoes
Onions
Butternut Squash
Whether or not you consider things like bell peppers, tomatoes, and eggplants vegetables, they are savory options to keep on-hand.
Here are some recipes with vegetables: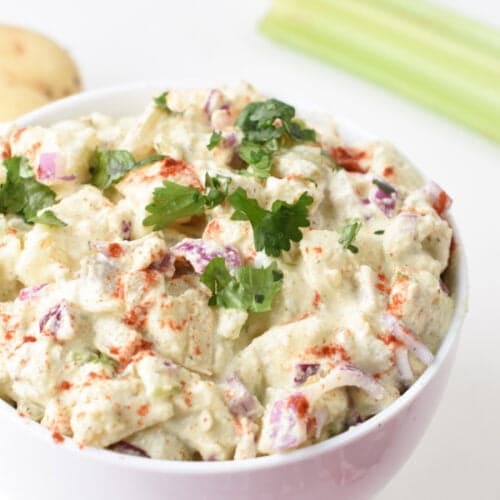 Fruits
Again, all fruits are vegan, so add them all to your vegan diet food list. There is a debate for fruits that are pollinated with embarked beehives, but these are the exception. They should all be on your vegan grocery list. Make sure to shop for a variety of fruits!
Here are a few fruitful options:
Bananas (great for smoothies)
Strawberries
Raspberries
Apples
Avocadoes
Mango
Peaches
Pineapple
Grapes
Watermelon
Whether you have a sweet tooth or you like smoothies, frozen and fresh fruit are essential for a vegan diet.
Here are some recipes with fruits: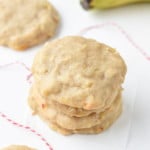 Citrus
Citrus is great for so many things.
Of course, lemon and lime are going to be the cheapest (and easiest) options to keep on hand. You can use them in your water, on top of pasta, and lime even tastes great on tacos.
Grapefruit and oranges (you can candy the peels and eat them) are other options to consider.
Grains and Legumes
Grains, beans, and legumes are packed with protein and are an easy way to consume the essential nutrient and keep your body fueled.
All grains and legumes are naturally vegan.
A few options include:
Chickpeas
Black beans
Red beans
Quinoa
Brown rice
White rice
Lentils
Lentils are great as well, and there are several varieties. The best part about these foods? They're cheap and are often available in bulk. They can be stored for a long time and kept in jars in your pantry for easy access.
Here are some recipes with grains and beans: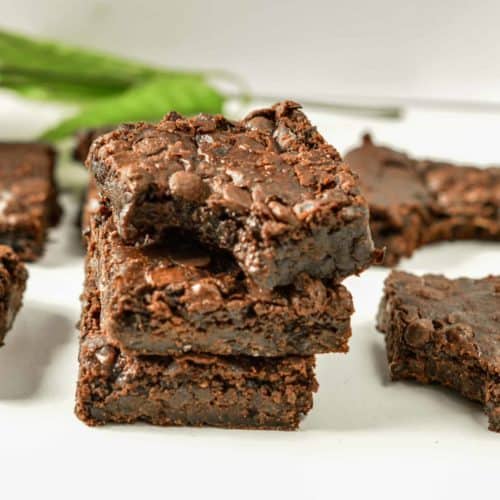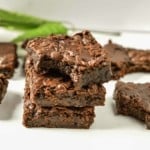 All Soya-bean derivatives are also vegan. They include:
Edamame
Soybean Sprouts
Tofu
Soy Sauce
Tempeh
Oils
As with most things, most cooking fats and oils are vegan-friendly, but there are healthier alternatives out there.
Avocado oil is similar to olive oil in its health benefits, but did you know that olive oil has a smoke point of only 410-degrees Fahrenheit (210-degrees Celcius)? Avocado oil's smoke point is 510-degrees Fahrenheit (265-degrees Celcius).
Once olive oil is heated past its smoking point, all its health benefits go right out the window. It's best left to being drizzled over completed foods.
Other oil alternatives include:
Sunflower oil (neutral)
Coconut oil (best for baking)
Grapeseed oil (neutral)
Canola oil (neutral)
Sesame oil (comes with an earthy, nutty flavor)
Peanut oil (comes with a nut-like flavor, often used for frying)
No matter the cooking oil you choose, it is more than likely vegan.
Pantry
Most pantry items are naturally vegan.
For example, all flours are vegan. However, on a plant-based diet, it is recommended to increase the variety of flours, to boost your nutrients and vitamins. So the best flours for your vegan grocery list are:
White flour
Wholemeal flour
Coconut flour
Chickpea flour
Almond flour
Flaxseed meal
Oat flour
Corn Starch
It is also quite easy to find good vegan-friendly bread. Make sure you read the labels before buying though as some bread might include milk, milk solids, or even eggs.
Here are some vegan recipes with pantry ingredients: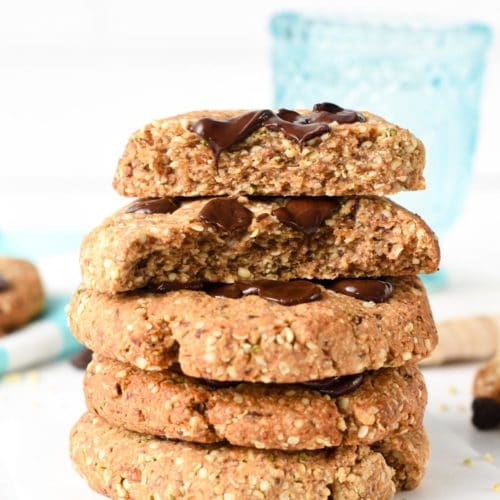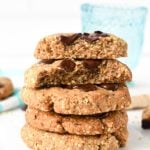 Hemp Seeds Cookies
An easy soft, chewy hemp cookie recipe naturally sweetened with dates and made with simple wholesome ingredients, 100% gluten-free and refined sugar-free.
Check out this recipe
For breakfast, you can also find many vegan-friendly ingredients like:
Cereals (make sure they don't have milk or milk solids)
Jam (almost always vegan)
Peanut Butter
Some chocolate spreads (look for the ones with no milk)
Coffee
Rolled Oats
Muesli
Does It Cost More?
This is a common question. The short answer—it depends.
Just like any other diet, the price of your groceries may fluctuate from week-to-week. If you're filling your shopping cart with mock meats and different vegan alternatives, it is going to cost more money. However, if you're focused on whole-grain foods that can be bought in bulk, you're going to save money.
Many nuts, seeds, grains, beans, and legumes can be bought in bulk and stored for a long time. Frozen vegetables are cheaper than fresh, and tofu and tempeh are cheaper than chicken or steak.
Where You Can Shop
Anywhere. There are going to be more vegan options in different places, but that depends on where you live.
Widely available, usually affordable options are Trader Joe's and Whole Foods (they have a bulk bin section!). Your local grocery store is sure to have products available, both fresh and frozen.
Don't Beat Yourself Up
The most important thing to remember when transitioning to veganism is that you might not be perfect right away. This vegan grocery list is here to help you stock your kitchen with all of the best vegan foods, but these are not the only ones available.
Mock meats and cheese alternatives aren't always the healthiest–and should not be what your diet is built around–but picking these things up occasionally is going to make your life easier in the long run.
Also, if you're craving a specific snack, do some research into things that might be unexpectedly vegan. Some examples that always shock people are Oreos, Skittles, Reese's Puffs, Lays Barbecue chips, and even Spicy Sweet Chili Doritos.
Just like a meat-eating diet, you're only going to eat these things occasionally. If you pick them up now and again, there's no harm done.
Listen to Your Body When Creating a Vegan Grocery List
The best thing you can do when creating your vegan grocery list is to listen to your body. If it wants sweeter things that week, pick up more fruits and sweet options!
If you're craving something specific, look up a vegan recipe for it. You're guaranteed to find one!
For more information on giving your body the nutrients it needs, check out our guide to vegan protein!